Reading this article, you will get to know some very important information about Thanksgiving, which you must know. So here we begin…
As we are just about to celebrate the popular thanksgiving, we are going to share some information about it. Thanksgiving is actually a national holiday that is commemorated on different dates in the US, Canada, Liberia, and some Caribbean Islands.  Celebration of thanksgiving was started with the blessing of the harvest and of the preceding year, and thus the day is known for its special giving thanks and sacrifice. In Germany and Japan, the same name holidays are also observed.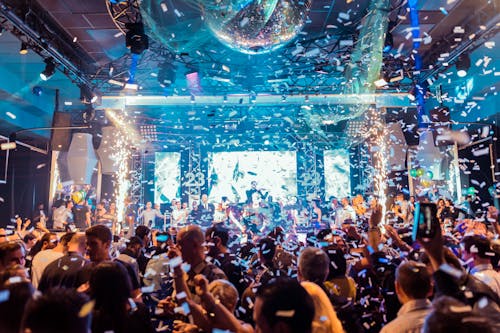 In Canada, it is observed on the second Monday of October, in the US it is observed on the fourth Thursday of November, however, some other parts of the world shows, thanksgiving is commemorated around the same part of the year in different days or dates. Looking into a little history and details about the celebration of Thanksgiving in different parts of the world, we get to know certain facts that we are going to share.
Thanksgiving in Canada
Looking into back the historians, we found that Thanksgiving occurred during 1578 as a result of the voyage of Martin Frodisher who belonged to England and was in search of the Northwest Passage. While some researchers state in their writing that "there is no compelling narrative of the origins of the Thanksgiving Day".
Thanksgiving in the United States
In the 1620s and 1630s, there used to be some Pilgrims and Puritans who emigrated from England. These Pilgrims and Puritans carried the Days of Fasting and traditional days of fasting to New England. History is evident that there was a well-recorded event in Virginia in 1619. This event was meagerly documented in the 1621 celebration at Plymouth in Massachusetts.  This 1619 event in Virginia is recalled with 38 English settlers who approached Berkeley Hundred in Charles City Country, Virginia. Thus was then recognized as a religious celebration by the London Company. This day was given more importance from time to time, and the first nationwide Thanksgiving celebration was held in America on 26th, Nov. 1789. This was the result of the efforts of the President of the US, George Washington, and the popular Continental Congress.
The very interesting fact about Thanksgiving is that it is celebrated on different days in different countries. Let us know more about that
Thanksgiving in Australia: Celebrated on the last Wednesday of November
Thanksgiving in Canada: Celebrated on the Second Monday in October
Thanksgiving in Grenada: Celebrated on the October 25th
Thanksgiving in Liberia: Celebrated on the 1st Thursday of November
Thanksgiving in the Netherlands: Celebrated on the 1st Wednesday in November
Thanksgiving in the Philippines: Date of celebration is changed in every September 21
Thanksgiving in Saint Lucia: Celebrated on the 1st Monday in October
Thanksgiving in the United States: By the federal legislation in 1941, it is celebrated on the fourth Thursday in November.