Research suggests that office furniture and office interiors have a major role to play in boosting organizational efficiency and productivity. Therefore, office refurbishment and even relocation may have a positive effect on your organizational output.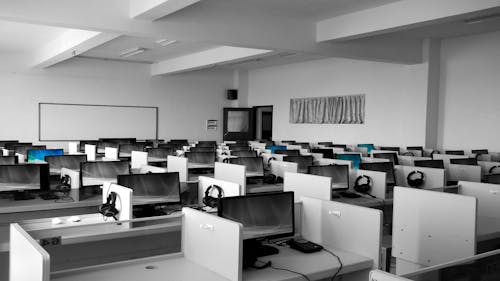 Many organizations have immensely benefited from redesigning of their office premises and need we mention that when certain organizations learned that there was little to no room for improvement they chose to relocate.
To help you understand the significance of professional, well-designed and more importantly well-chosen furniture along with a professionally lay out, this article will take a look at the role played by professional furniture and interior.
Similarly, this article will also take a look at the top benefits of it.
Exudes an Overall Organized and Professional Look and Feel
One of the top benefits of a professional layout and furniture in an organization is that it helps imparts an overall organized and professional look and feel to the office place.
1.   Streamlines Workflow
Professionally designed office interiors are known to streamline workflow far more efficiently than a non-organized one that helps businesses save time thus boosting efficiency.
2.   Offers Comfort
Since the employees spend the major hours of their day in their offices it is utmost necessary that your organizational furniture and overall layout offers them comfort so they may stay comfortable and their productivity may increase.
3.   Creates the Desired Ambiance
Schools have an ambiance don't they aimed at promote learning? Similarly, organization need to have a professional ambiance so it may promote organizational efficiency and a professional lay out helps attain just that.
4.   Makes Employees Feel Valued
Of course your employees need to feel valued if they are to deliver their best. A good layout, professionally designed space and furniture instills a sense of value in them and motivates them to contribute to their best to the organization.
5.   Employees Try to Live up to the Organizational Standards
Once your organization offers a professional environment to your employees the employees are motivated to live up to the organizational standards and thus deliver their best.
6.   Sets and Defines the Organization Culture
Many times the organizational lay out, furniture, interior, choice of décor and color themes set and define the organizational culture.
Therefore, make sure your office layout depicts your organizational culture.
7.   Boosts Efficiency and Productivity
A professionally designed layout and carefully selected furniture also boosts organizational efficiency and productivity. No doubt many businesses have experienced positive results after office refurbishment and relocation.
8.   Lighting
Lighting is also known to play a vital role in boosting your organizational efficiency and productivity. Research suggests that natural light by all means should be allowed to enter office premises. However, when choosing artificial lighting fixtures for your office make sure they exude a professional look.
9.   Window Treatment
Window treatment is another thing to look into as window treatment has a very significant role to play in imparting professional look and feel to your office.
Final Thought
Therefore, when designing or redesigning your office interior make sure you look into all of the above mentioned factors.