USA Independence Day is celebrated on 4th July every year, because, on 4th July 1776, the US got independence from the British Empire. It was achieved after the great revolutionary war and that's why independence day is a national holiday. And to celebrate this highest day, people seems to be very enthusiastic and arrange many gigantic outdoor celebrations like organizing public events, attending them, arranging picnics and barbeques, singing patriotic songs in big events, initiating fireworks, attending them, arranging the special lunch and dinner parties, different competition quiz events, drama shows, major stage events and so on.

While the New York city seems to be very active in term of the large scale events including the largest fireworks display in the country, as the 22 tons of pyrotechnics were exploded in 2009. Generally, such an event is displayed in the East River. Some of the other gigantic firework displays are organized in Seattle on Lake Union; Boston on Charles River; San Diego over Mission Bay; San Francisco over its Bay; Philadelphia over Museum of Art; and the National Mall in Washington DC.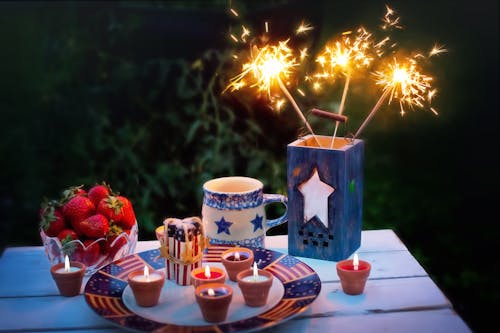 Therefore, the 1st week of July is the most crowded travel time of the year. Also, it consists of a 3 day holiday, a long weekend.