Who says that you need to have a large amount of money to decorate your home? Well, it seems that time may have changed now and now you can make use of creativity, imagination and observation for DIY art ideas for home. Why? Because this is the age of creativity a trait that is highly appreciated.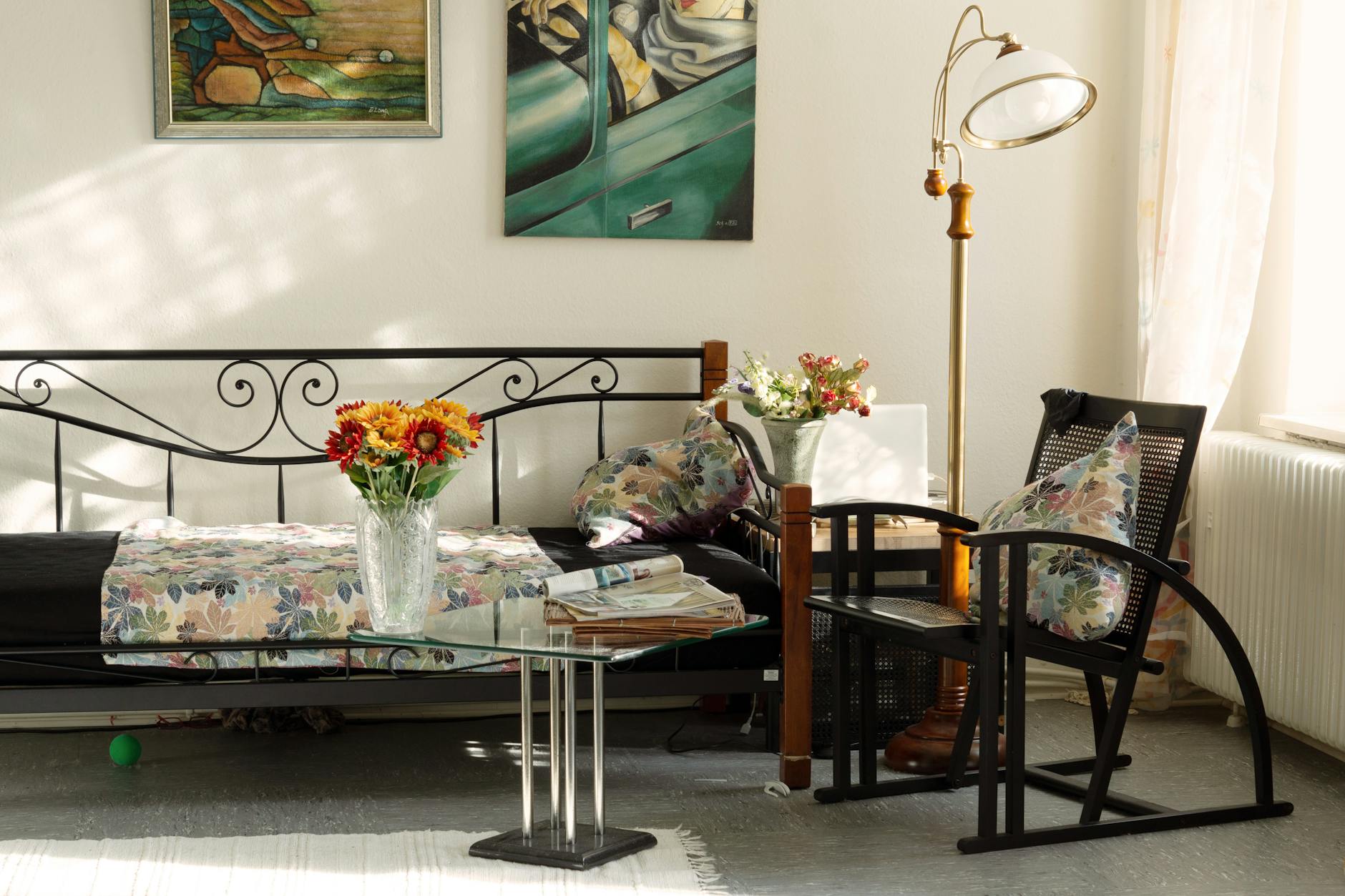 If you have also have a streak of creativity and imagination then we suggest that your home décor is the perfect opportunity to demonstrate this.
This article will take a look at smart home decorating ideas along with easy home decoration tips
Set Up a Gallery Wall
Perhaps one of the most creative, imaginative and at the same time cost-effective DIY art ideas for home is none other than setting up a gallery wall.
While you are setting a gallery do some homework, collect the decorative frames in your home. It can be a metallic frame, a vintage mirror, a vintage frame, some memento, a vase, some cards that you hold very dear and paintings etc.
However, the smart home decorating ideas suggest that not all these can be placed to form a gallery rather you would have to choose these on the basis of a common denominator like a circular shape, a square shape etc.
You can add creativity to this gallery wall by painting these objects in a color that brings out the best in them, getting or color the frames in a manner that it imparts elegance to the frame.
Once you have gathered all these items make sure you hang them in a manner that it looks classic and aesthetic.
Embroidery Art
If there are easy home decoration tips then one of them distinctly is the embroidery art which is always trending. You can consider embroidery on a plywood and painting with acrylic paint.
Once the plywood seems to have dried, it is time to spray the panel with water based polyurethane. Of course later you will need to fasten the panels together just make sure that you do it with the help of a wood glue.
Flower Photographs
Capturing nature in beautiful frames is among very smart home decorating ideas especially flowers and birds etc.
Therefore, if you are the one who loves nature has a taste for gardening may be you can decorate your home with herbs and flowers and even with pictures of flowers and if you wish with animals. May be your rugs can complement these decorations too.
If you grow herbs in jars may be you can also derive the advantage of your home smelling great with the herbs.
Wood Shims
Do you have pillow covers with certain colors and geometric patterns? May be you can draw inspiration from it and impart your wall with smart home decorating ideas like making use of the colored wood shims. You can spray paint these wood shams in the desired colors and your pillow and your wall is ready to complement each other.